Pottery by Jeannie
My name is Jeannie "Awesome" Logan the artist/owner of Awesome Mud Works pottery studio. My work features delightful and functional ceramic mugs, jars, bowls and more. Many of my works feature a large selection of the things that make me smile and I hope they make you smile too!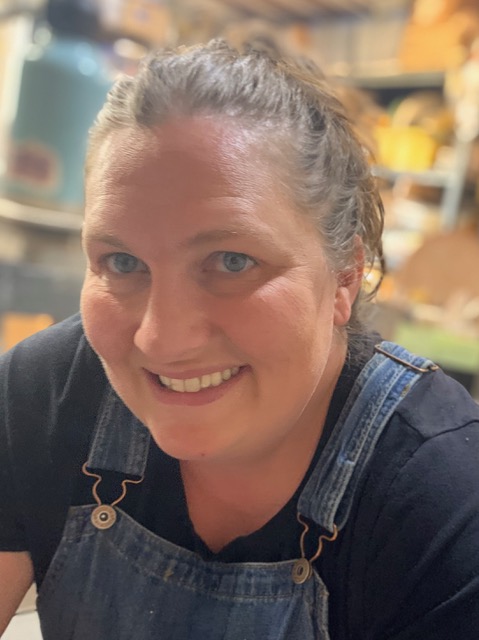 I was given the nickname Jeannie Awesome a long time ago and just kept it going, because why not… The official start of my ceramic adventure began about 10 years ago when I took a "filler" class in college. At the time I was focusing on a graphics design degree. But as soon as my hands touched clay I realized I couldn't enjoy drawing in 2D anymore unless it was to plan out a 3D design on paper. My heart fell hard into the mud and I've been happy ever since.
I found my Mr Awesome while taking a community ceramics class, which just makes my fairytale story even better! I think I was born to be a potter. When I was a child I would spend my days on the river bank playing in the mud and starting little fires on the patio with my brothers. The fascination with mud and fire has really helped drive my determination to learn everything I can get my hands on in the world of ceramics.
When I am not making functional and beautiful pottery I enjoy finding "the awesome" in all things, playing with my children and raising backyard chickens.
Download my contact details as a vCard
Follow Awesome Mud Works